Hawaii is one of the best places in the world because of countless reasons. Hawaii is the only state in the USA which grows coffee beans and Hawaii contributed 1/3 to the production of pineapples for the entire world. Well, this is not enough Hawaii is also famous for its beautiful beaches and surprising colors of sand of its beaches like pink, green, white, and even black beautiful rocks of different shapes and sizes. If you have ever visited those sites, you must have made a wish to spend your all life there.
How Hotels are different from Resorts?
If you are a wanderer and travel to explore this beautiful world all alone, then you would always prefer most to stay out than to stay in and don't want to spend much money on your living rather than you would select the option of having a new experience, explore new places, eating the famous meals. Right? Then the Hotel is the precise choice for you because a hotel is the place that provides rooms and sleeping accommodation, to its patron, and has limited facilities that may or may not include meals sometimes.
While if you are on a family vacation, or newly married, or want to devote more time with your partner then you always want to land where you can get every facility. Resorts provide many facilities and activities to their guest such as gaming rooms, pools, gym areas, sometimes even a theme park.
Here are the best Beach Resorts in Hawaii;
1.Waikiki Beach Resort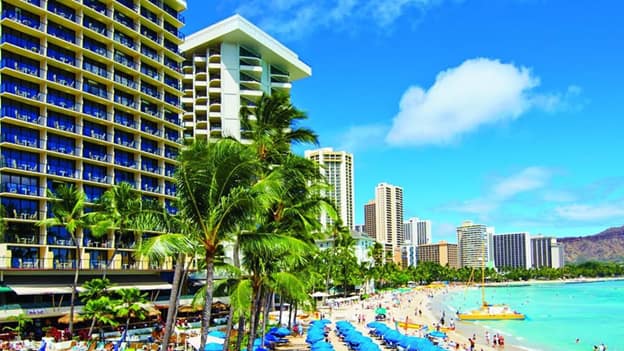 Waikiki Beach is one of the popular beaches of Hawaii. It is situated in the capital of Hawaii, Honolulu. It is only a 2-minutes walk away from beach Waikiki. Waiki beach resort offers you so many facilities like in every room there has a Tv screen, small refrigerator, coffee making facility, terrace, private balcony with ocean view, pool, outdoor furniture, with a tropical decoration, diving, hiking, golf course and much more.
2. Turtle Bay Resort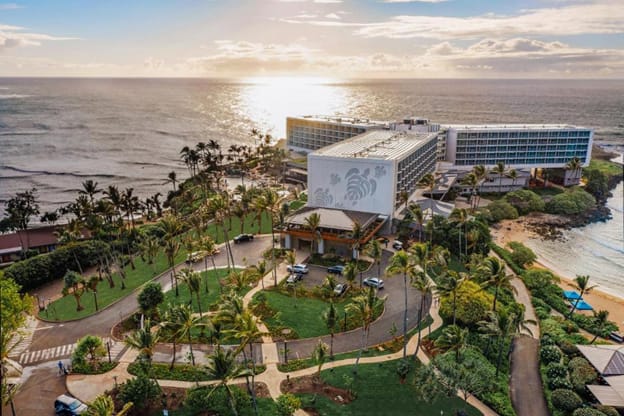 Turtle Bay is located in between Protection point and Kuilima Point on the North Shore of O'ahu. Turtle Bay beach is at just 5-minutes of walking distance from Turtle Bay Resort. All guest rooms offer an amazing ocean view. It is also one of the best beach resorts in Hawaii. If you are looking for a resort where you can get an experience full of Hawaiian culture then this will an upright choice for you because turtle bay is full of Hawaiian culture, from room furnishings to cuisine. Turtle Bay Resort also offers Spa and Wellness, Honeymoon and Romance, and Ocean club experiences and packages.
3. Royal Kona Resort
Royal Kona Resort is located on the Pacific Ocean on Kailua Bay. This resort is 14-minutes of walking distance from the beach. It is famous for its deep-sea fishing, and its appetizing breakfast. This resort provides a wide Tv screen, Refrigerator, Air-conditioner, and free Wifi in your room.
4. Honua Kai Resort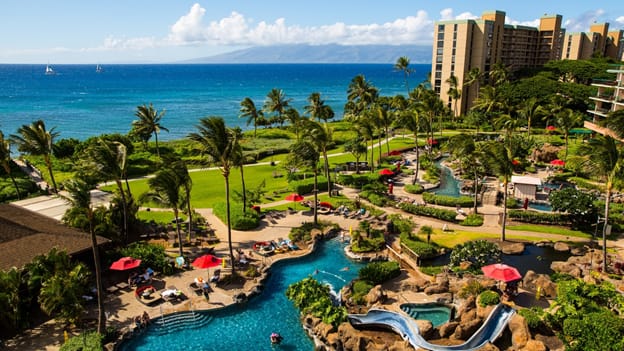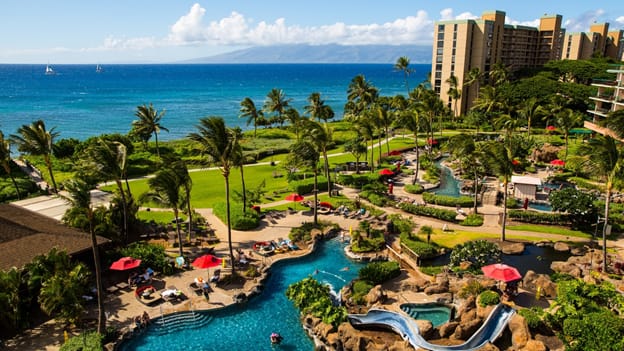 Honua Kai resort is situated in Maui's well-known Kaanapali North Beach. The resort is between Lahaina and Kapalua which means there is a variety of different shops, restaurants, beaches on a very short drive. Honua Kai Resort is a gem resort because it comes with almost all the accommodation and facilities that one is looking for. Great environment, friendly staff, beachfront view, 3 separate swimming pools with waterfalls, 5 hot tubs, gym, spa, best sunset views, and also beachfront restaurants. This is a great resort of excellent choice.