Wyndham Bonnet Creek Deeded:
164,000 Points
This listing represents 164,000 deeded points annually. The home resort deed is at Bonnet Creek Resort. Advanced Reservation priority applies to this home resort. However, points may be used at any Wyndham Portfolio property. 
Property Description:
Looking for the perfect vacation spot in Florida? The search is over! Wyndham Bonnet Creek Resort offers all you need and more for a fun and memorable vacation experience. The resort is one of the best and highly sought-after vacation spots in the state, and it is a fantastic spot for you and your family!
The Bonnet Creek Wyndham Resort is located in Lake Buena Vista, very close to Walt Disney World! To ensure a great stay, the resort offers a full calendar of fun and exciting activities for you and your entire family. It also has unique touches like breath-taking pools, a tranquil river, and a private lake, all aimed at ensuring a memorable experience.  So, if you need a long time out from your everyday routine, consider a getaway at one of these Bonnet Creek timeshare rentals.
Resort Amenities
5 Outdoor Swimming Pools
"Play Days" Activities Program
9 Outdoor Hot Tubs
Playground
2 Children's Water Features
13 Cabanas
2 Lazy Rivers
2 Exercise Equipment Areas
3 Game Rooms
Miniature Golf
3 Picnic/BBQ Areas
Beach Volleyball Court
Some amenities are available at an additional charge.
Nearby Attractions
Waldorf Astoria Golf Club 0.5 miles

Disney's Boardwalk 1 miles

Osprey Ridge Golf Course 1.2 miles

Disney's Hollywood Studios 1.2 miles

La Nouba Cirque du Soleil 1.2 miles

House of Blues Orlando 1.3 miles

The Landing at Disney Springs 

1.5 miles
Additional Details
WYNDHAM BONNET CREEK RESORT
The Wyndham Bonnet Creek resort is the go-to holiday or vacation spot in Florida for you and your family. This resort offers everything you need to have a great time away and gives you an excellent opportunity to create amazing memories with your loved ones.
The resort is located in Lake Buena Vista, Florida, just minutes away from Walt Disney World. It offers a wide range of fun activities for kids and adults alike and is the perfect holiday getaway for you and your family. Wyndham Bonnet Creek Rentals are surrounded by beautiful pools, a calm and serene river, a private lake, and other special features and amenities designed to give you a magical stay. Some of these specific features include: 5 outdoor swimming pools, 9 outdoor hot tubs, activities programs (play days), a playground, 2 water features specifically for children, 3 game rooms, 3 BBQ/picnic areas, 13 cabanas, 2 tranquil rivers.
These Vacation Strategy Bonnet Creek rentals also have a mini golf course, exercise areas well equipped with standard equipment, and a volleyball court on the beach. All these features are open to guests 24/7 and are always in perfect working condition. Due to its proximity to Walt Disney World, the resort also offers its guests daily round trips from the resort lobby to Walt Disney World at a minimal fee.
The Wyndham at Bonnet Creek Orlando has a wide variety of different units each specifically designed to meet the unique needs of the guests. The resort offers one, two, three, and four bedroom units, all with different specifications and features depending on the guest's choice. All of these Lake Buena Vista timeshare units have a king bed, sofa bed, a whirlpool tub, a fully functional kitchen area and dining, a washer & dryer, and two bathrooms (for the two and three bedroom units). The four bedroom unit at Bonnet Creek Wyndham also has a private bedroom in addition to the other amenities.
For more information on bookings, search our current listings below or check out the resort details and photos page. If you can't find the exact villa size or dates you need, click the Request a Custom Quote button, and we'll get to work finding the Wyndham Bonnet Creek timeshare rental you need.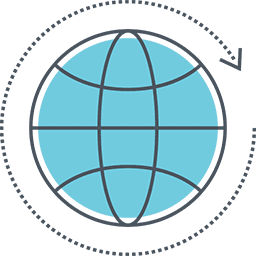 This resort is located at 9560 Via Encinas, Lake Buena Vista, Florida 32830.  The map below is a fully functional Google map for your convenience. We have included driving directions to the resort from the airport and other nearby points of interest.
Location Map
Driving Directions
From Orlando International Airport: Take State Rd 417 south to Exit #6 (RT536). Continue straight on to RT536. Pass through the Walt Disney World gateway sign. Take the first exit on your right towards Downtown Disney. At the traffic light , make a left on to Buena Vista Dr. At next light take a left on to Chelonia Pkwy. Resort will be 1/2 mile on the left.
Alternate Directions from Orlando International Airport: Take 528 West (Beachline) to the end. Merge on to I-4 West. Take exit 67 (SR536). Pass through the Walt Disney World gateway sign. Take the first exit on your right towards Downtown Disney. At the traffic light, make a left on to Buena Vista Dr. At next light take a left on to Chelonia Pkwy. Resort will be 1/2 mile on the left.
Nearby Points of Interest
Mileage between Wyndham Bonnet Creek Resort and …
Daytona Beach, FL: 55 miles
Fort Lauderdale, FL: 204 miles
Edisto Beach, SC: 405 miles
Nearest Airport – Orlando International Airport: 21 miles
Request Quote & Check Availability
Please fill out the form below to be contacted in reference to this listing. We will speak with the owner and supply you with the lowest dollar amount they are willing to entertain. Thanks for your interest!