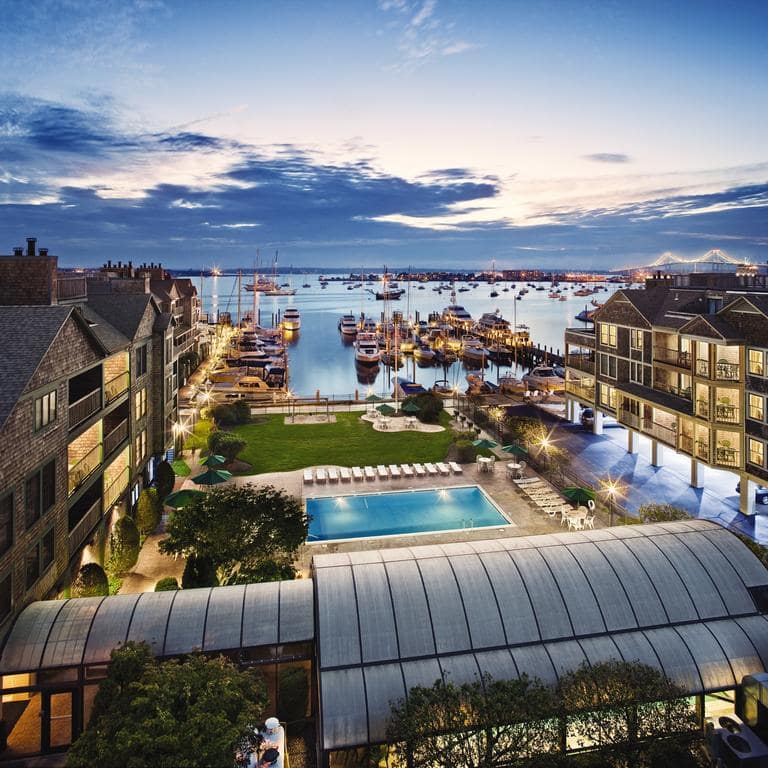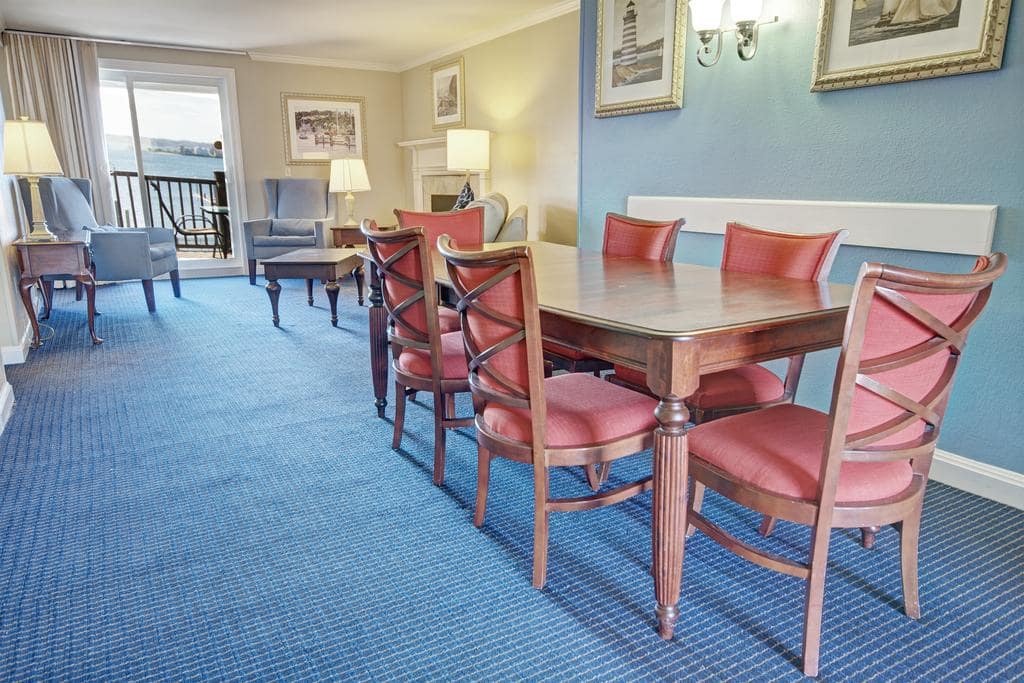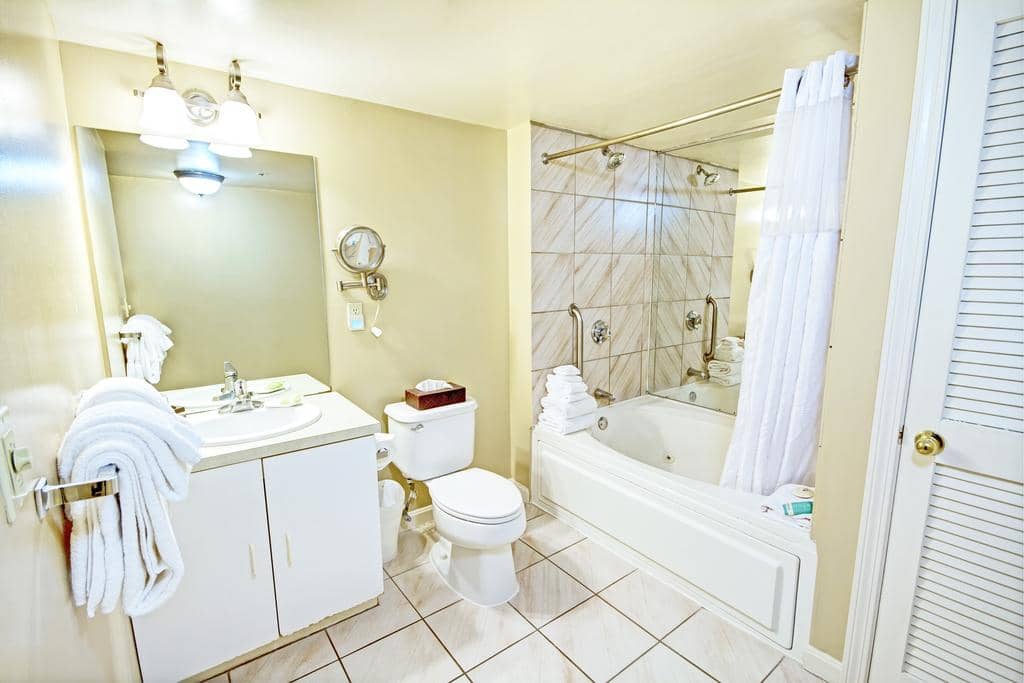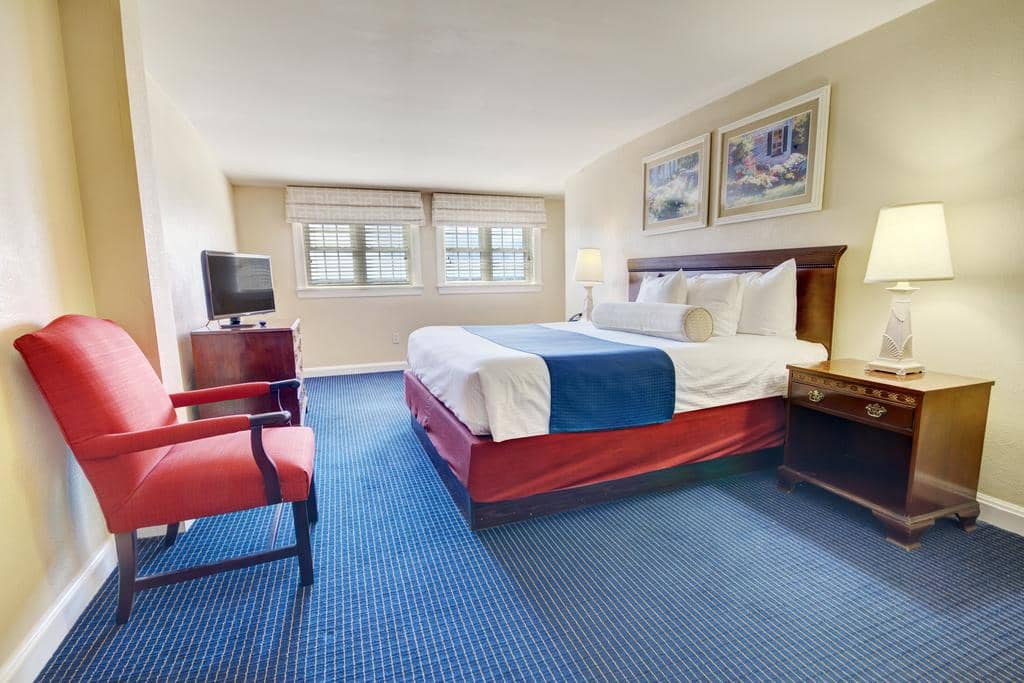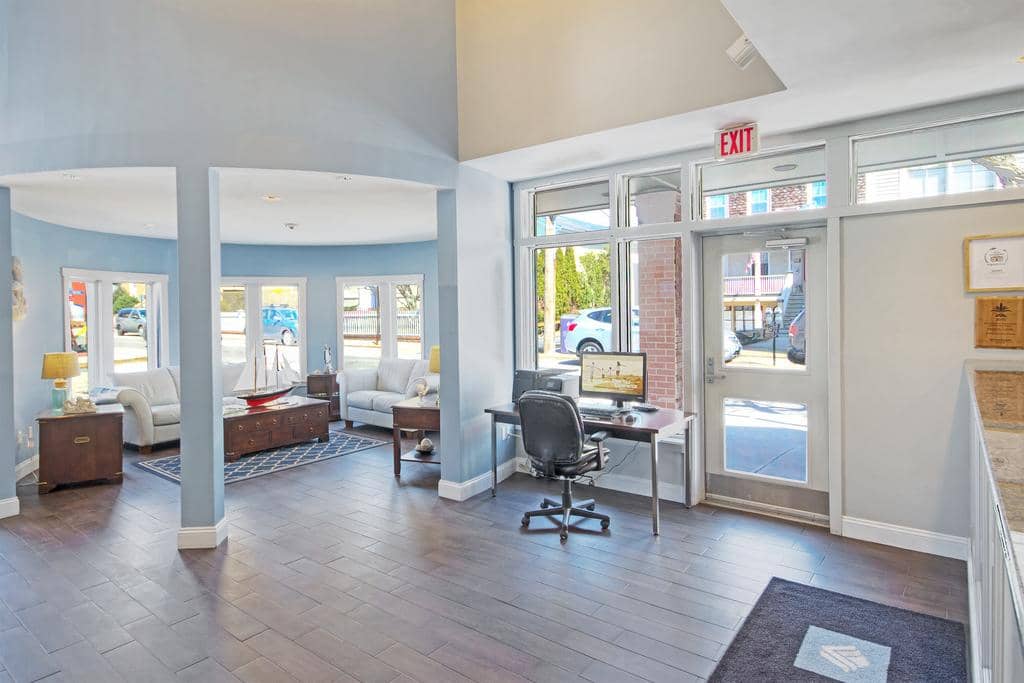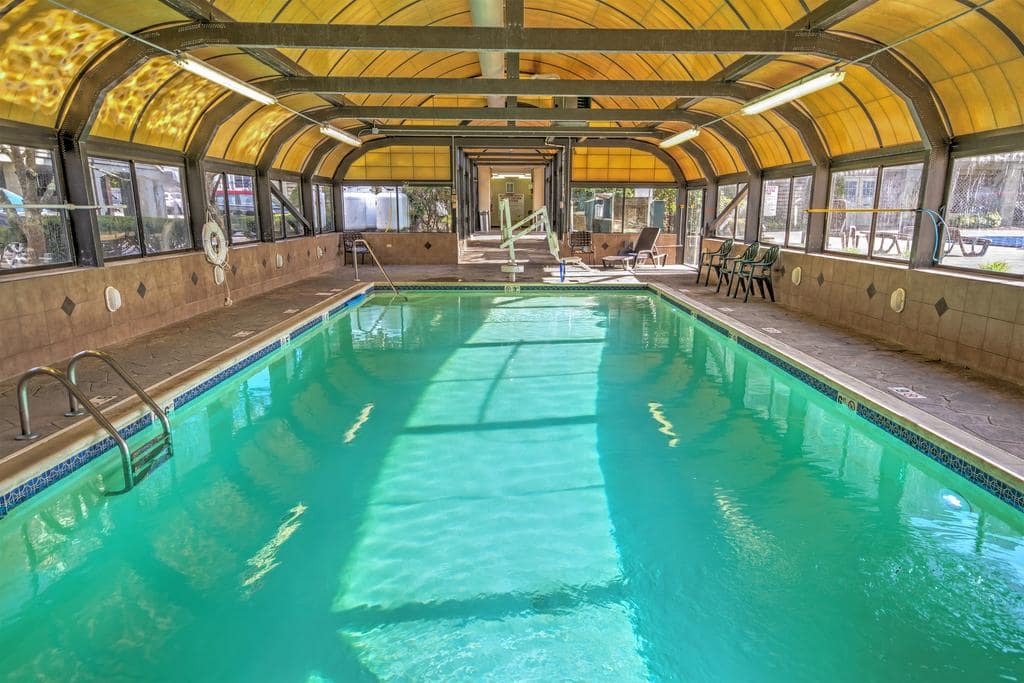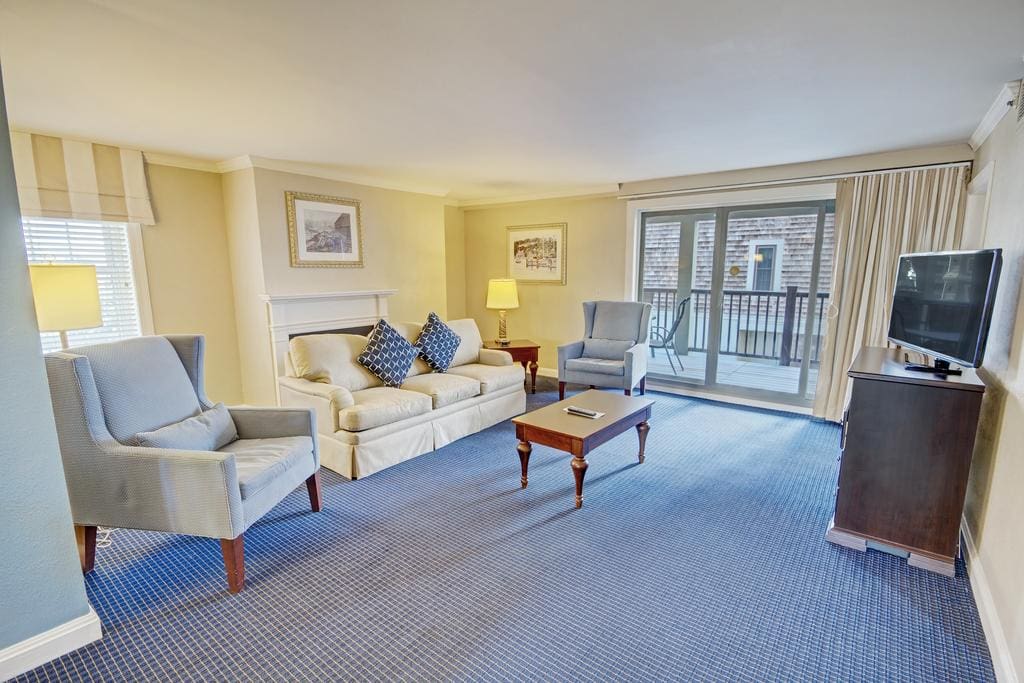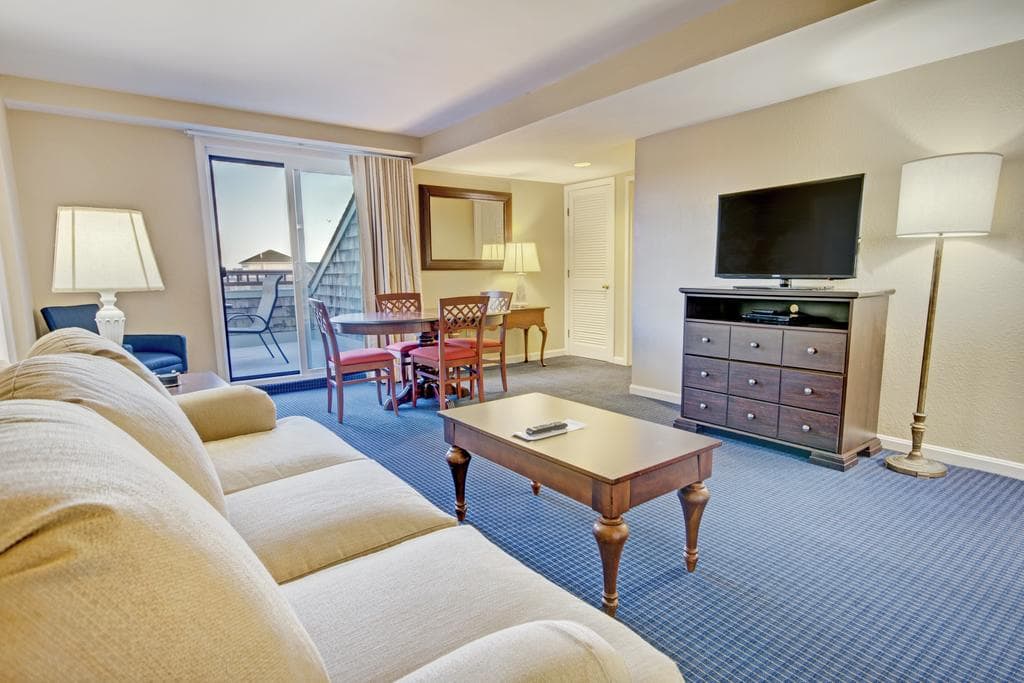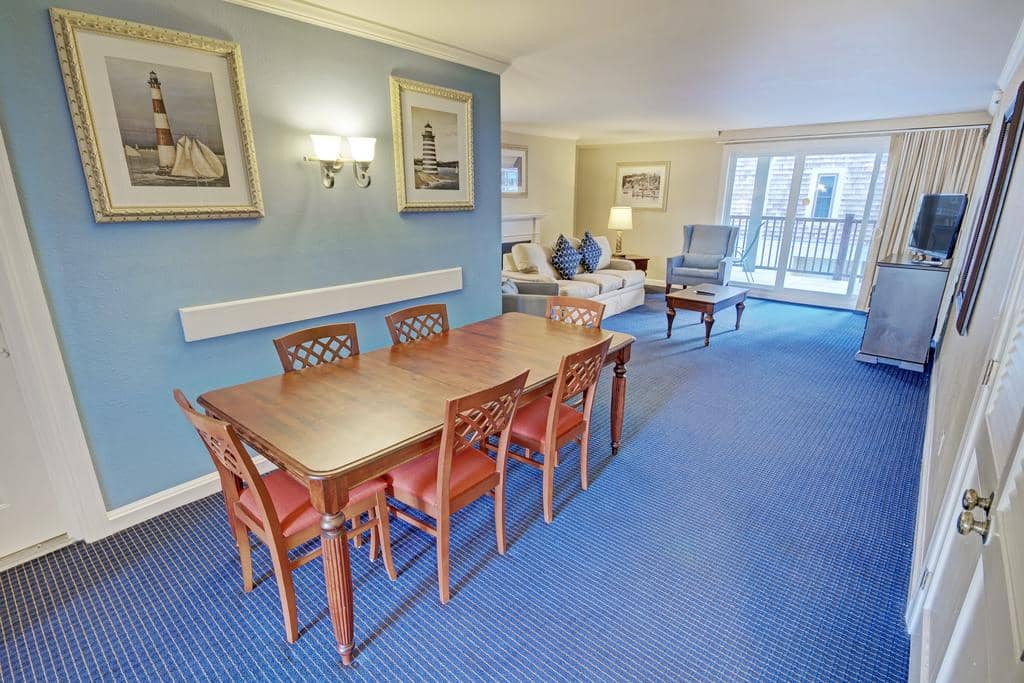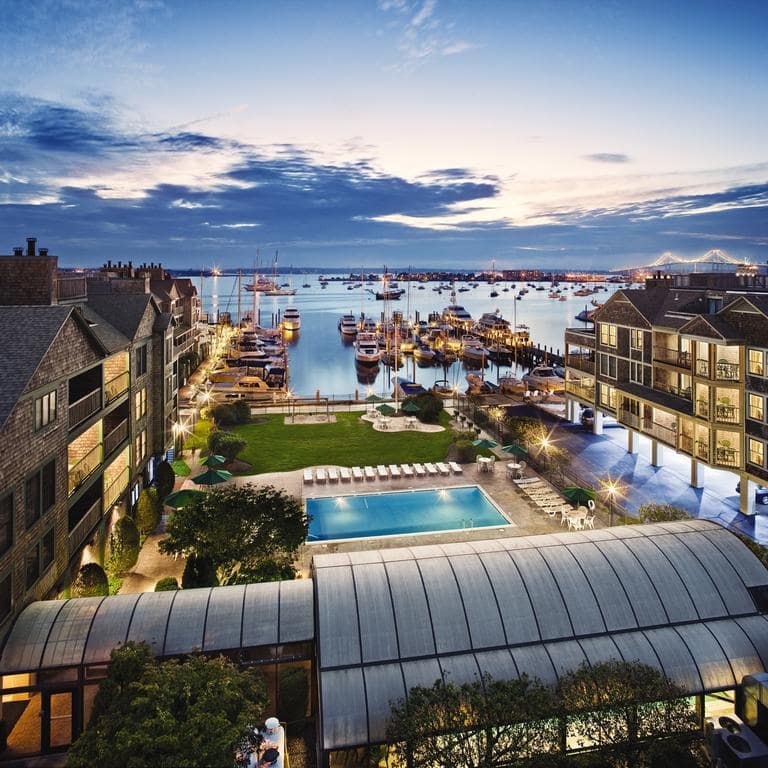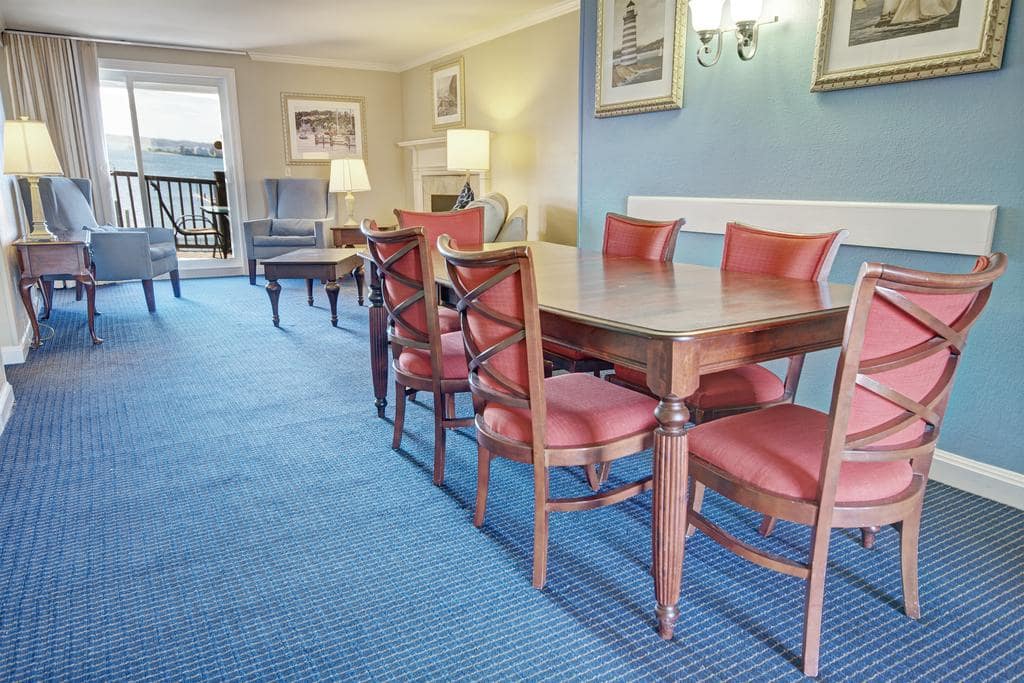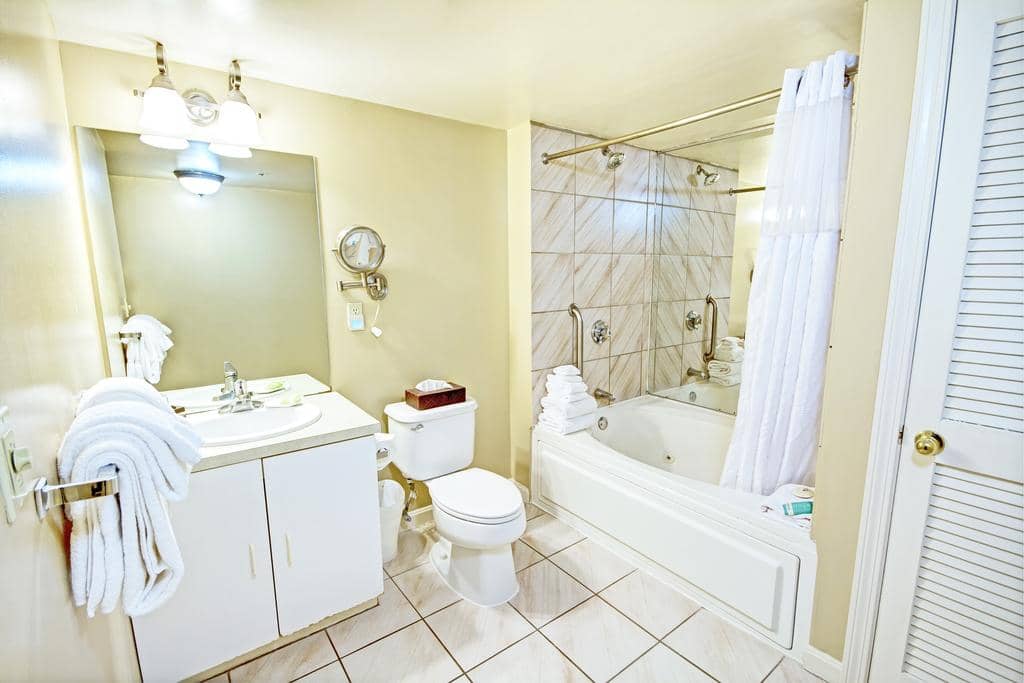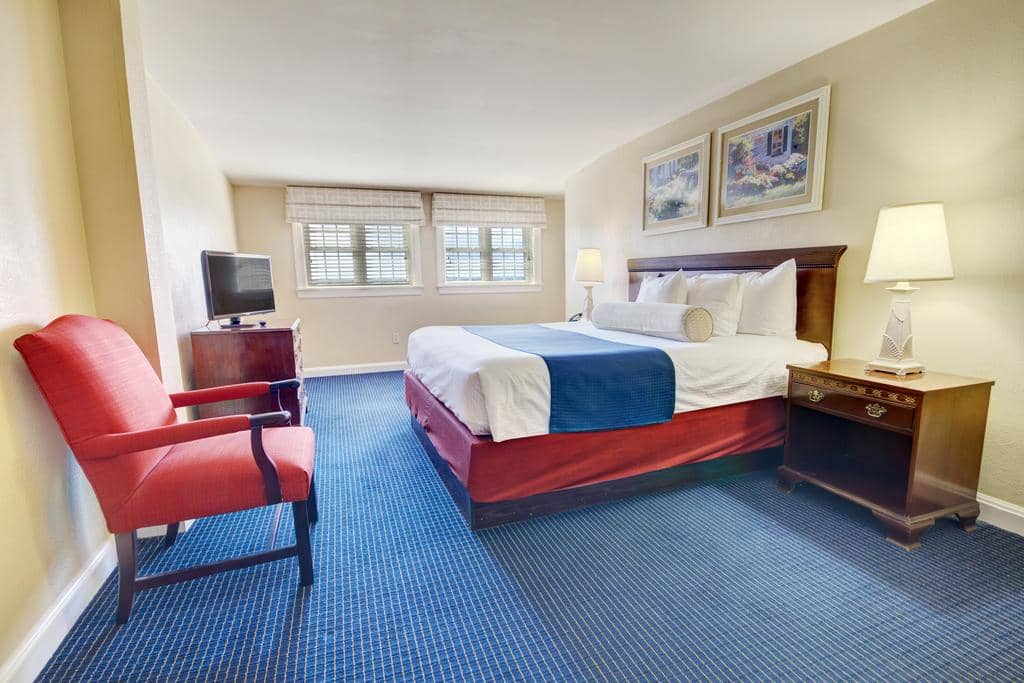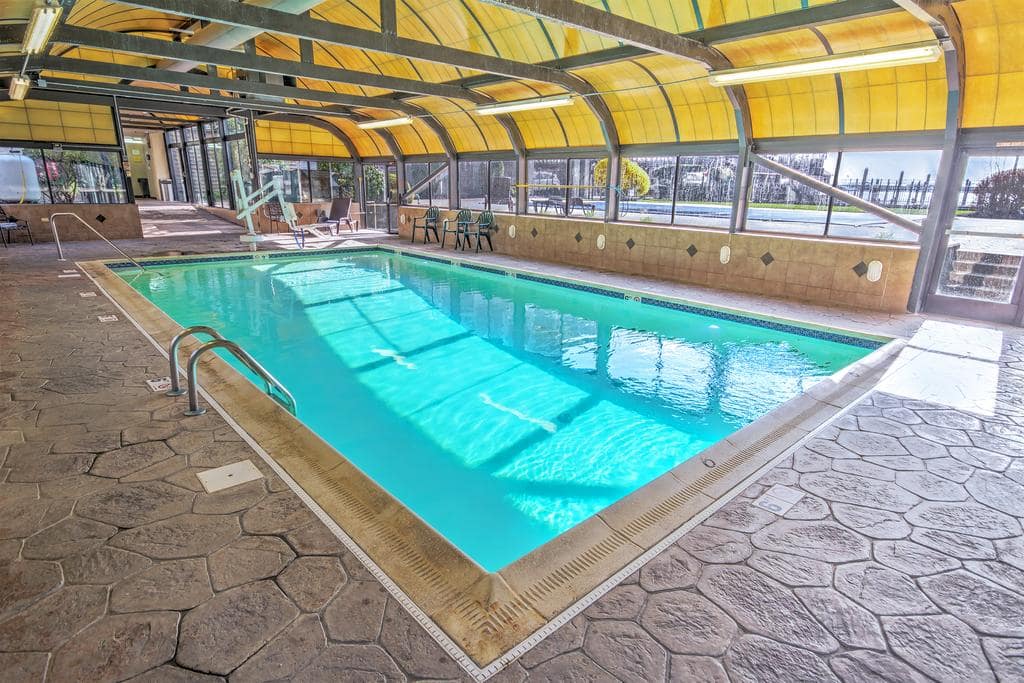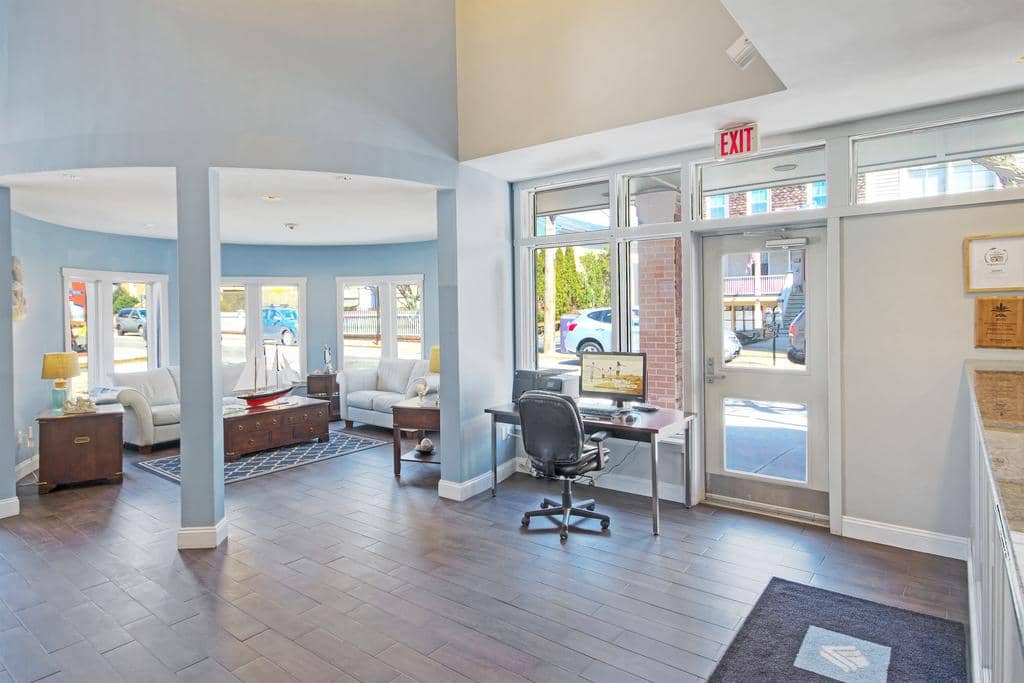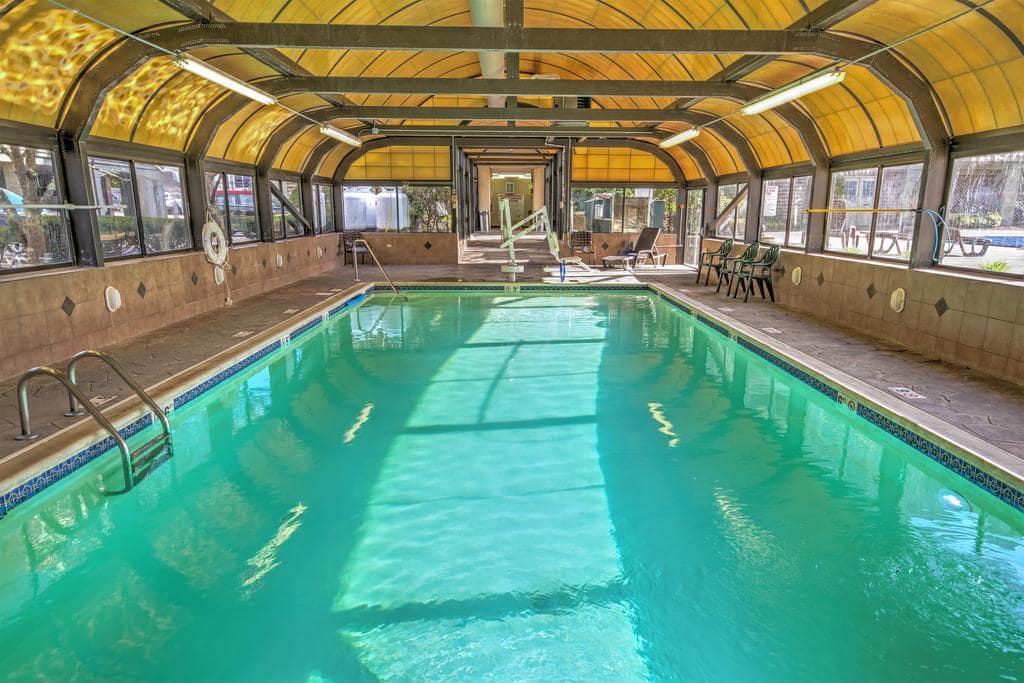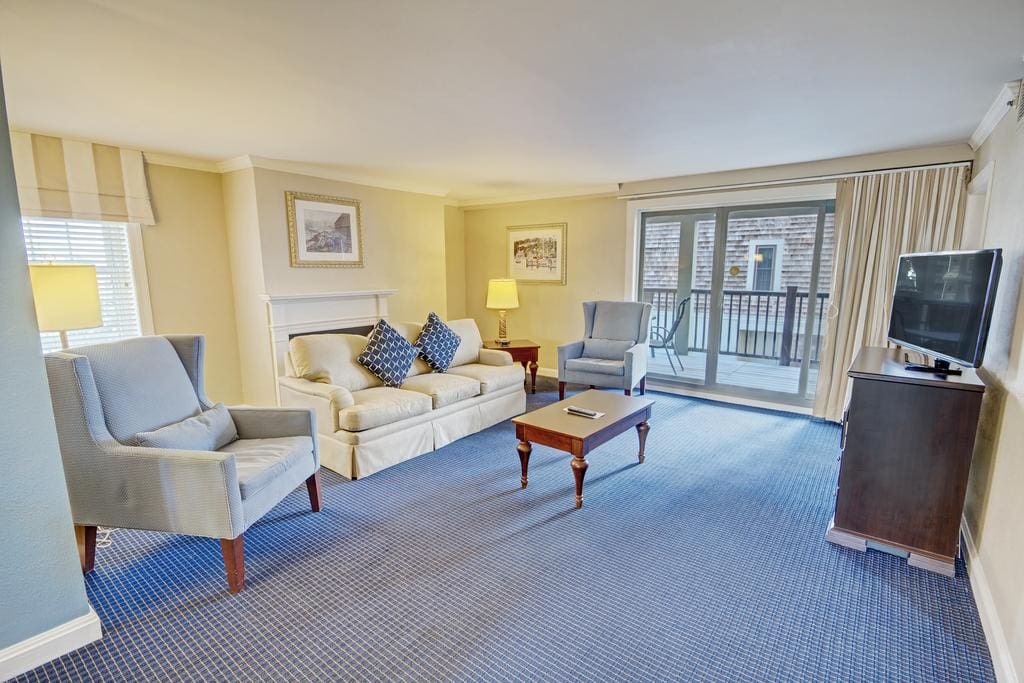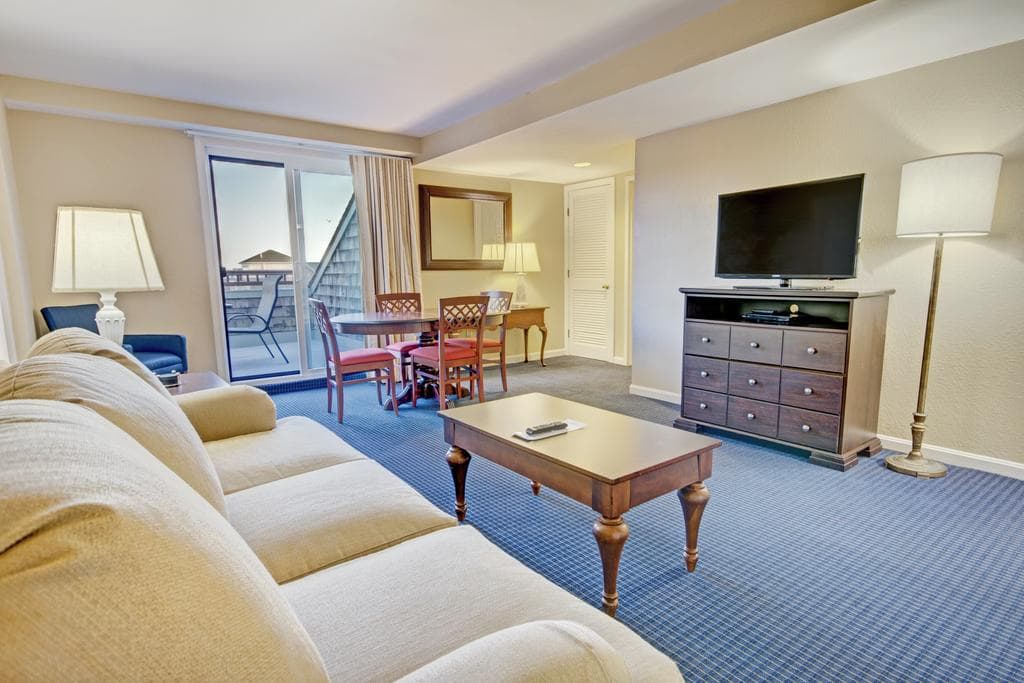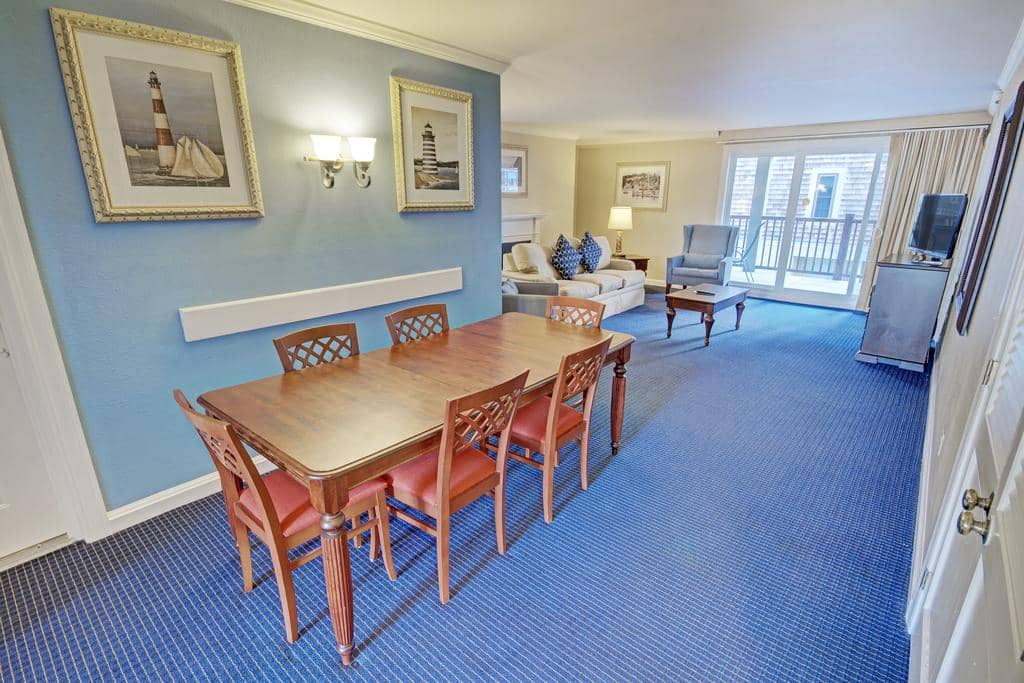 If you like a resort that's a bit more secluded than the typical Newport area stay, with a very private, individual condo building design, you'll appreciate Wyndham Newport Overlook, conveniently located near the Jamestown/Newport resort area right on the water.
Nestled between the lively waters of Newport Bay and the dynamic sidewalks of Thames Street, Wyndham Newport Onshore gives you a cozy stay where Rhode Island plays. Walk to the end of the resort's driveway and you'll find a quaint collection of shops, restaurants, pubs and boutiques in the meticulously maintained 18th- and 19th-century buildings lining the street in either direction. Back at the resort, watch the boats sail into the harbor as you lounge by the seasonal bayfront pool, or relax on your balcony while savoring the salty breeze.
Downtown Jamestown shops and restaurants are less than a mile away; Newport's attractions are less than 5 miles away by car. Get an up-close look at winemaking — from vineyard to final tasting — at Newport Vineyards. The world-famous 3.5-mile Cliff Walk offers gazes at Newport shoreline beauty and Gilded Age mansions. See where generations of soldiers lived from 1824 to 1950 at Fort Adams, an engineering and architectural masterpiece. Learn the history of Rose Island Lighthouse, home to keepers and their families for 100 years, fully restored to its 1912 beauty. Tour the National Museum of American Illustration, where artworks from the "Golden Age of American Illustration" are presented in a 17th-century French chateau setting.
How do we get such attractive pricing? We eliminate the middleman for our clients. Prices are wholesale direct from our hundreds of managed owners to you. *Compare 2 BR Deluxe for 7 nights at Bonnet Creek Resort for May 8th – May 15th (Value Season)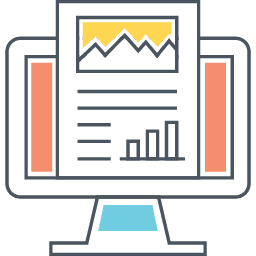 Vacation Strategy Tips. The best deal for your money is Value Season. In addition, Sunday through Thursdays is significantly less expensive than Friday & Saturday at most Wyndham Resorts. Seasons & Pricing are provided below for each villa size available at this resort. In some cases your travel dates may overlap seasons so the pricing may vary slightly from our pricing shown below. Also, holidays may be higher than the rates shown below. We will always verify the price with you before your booking is final.  *Prices below do not include a mandatory $99 guest confirmation fee.
2 Bedroom
Max. Occupancy – 6
Kitchen – Full
King Bed – 1
Twin Bed – 2
Queen Sleeper Sofa – 1
Bath – 2 or 2.5
Square Footage – 1,500 to 1,600
Balcony/Deck (most)
Washer/Dryer
Wireless Internet
Click to View Daily & Weekly Pricing on all Villa Sizes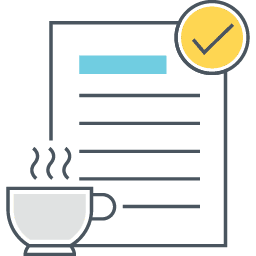 Area attractions around this resort are listed below in addition to the amenities and available activities at the resort. The list may not include every single attraction or activity but indicates the most popular.
Resort Amenities
Swimming Pool (Outdoor/Seasonal)
Hot Tub (Outdoor/Seasonal)
Some amenities are available at an additional charge.
Nearby Attractions
Area Activities
Beach
Tennis
Fishing
Restaurants
Health Club
Windsurfing
Casino
Golf
Boating
Horseback Riding
Shopping
Scuba Diving
Water-Skiing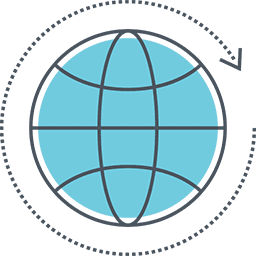 This resort map below is a fully functional Google map for your convenience. We have included driving directions to the resort from the airport and other nearby points of interest.
Location Map
Driving Directions
Getting to This Resort
From the airport take I-95 South to Exit 9: Take Route 4 south for about 10 miles. When Route 4 joins Route 1 watch for Route 138 East for Jamestown and Newport. Continue on Route 138 East across the Jamestown Bridge until you see the toll booths for the Newport Bridge. Do not cross over the bridge. Instead, bear right into Jamestown. Go 0.4 miles, turn left at the sign for 138 west, then take the first right (there is no street sign). Stay left at fork in the road and the resort will be on your left. For check-in after 6:00 p.m., the location is Wyndham Bay Voyage at 150 Conanicus Avenue in Jamestown, Rhode Island.
Nearby Points of Interest
Mileage between Wyndham Newport Overlook and …
Washington, D.C.: 350 miles
Montreal, Quebec: 300 miles
New York, NY: 148 miles
Philadelphia, PA: 225 miles
Nearest Airport
T.F. Green Airport: 23 miles
Request Quote & Check Availability 
Please fill out the form below to receive an exact price quote and availability confirmation. Use the Villa Details and Pricing Section above to determine the available unit sizes and types (regular, deluxe, lock-off, and presidential) at this resort. The unit drop downs contain any specific views available. In the Villa Preference field include your desired type and or view.